What are the Different Types of Business Signs to Consider?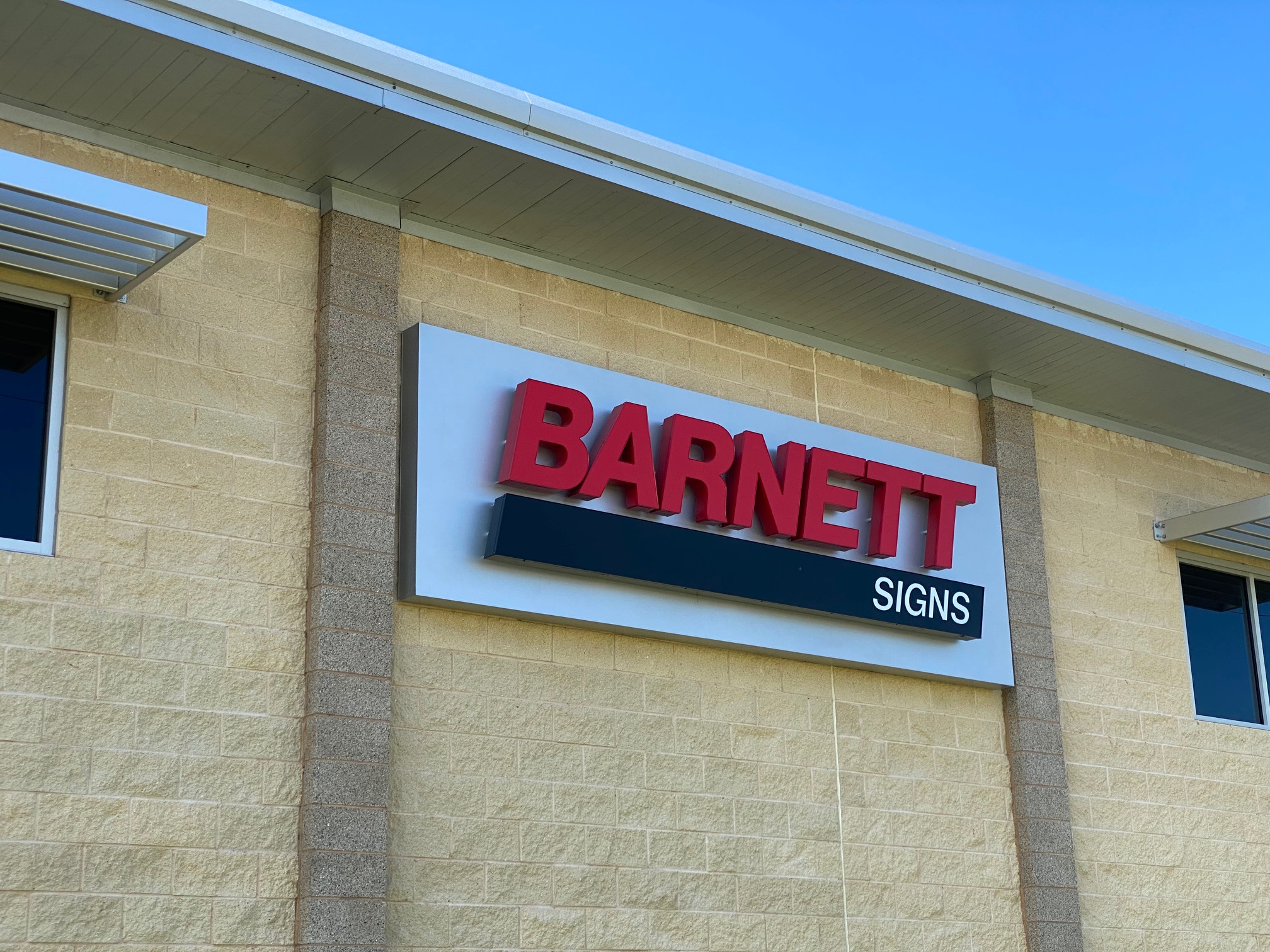 A positive first impression is critical to the success of any business. If your customer's initial interaction is good, they will be more likely to remember your brand. Often, a customer's initial impression of your business is seeing your business sign. Custom signs can deliver messages to potential customers, combining imagery, color, and text to create brand awareness. Many types of business signs can create a distinctive, individual sign for your company name and logo that sets your business apart.
The 6 Best Types of Business Signs
Selecting a sign for your business is a critical choice. You use it to convey your brand's spirit and entice customers into interacting with your company. Here are some of the best types of business signs on the market!
1. Monument Signs
Monument signs are low-profile signs that display a business name, logo, and address. They are freestanding structures constructed using a broad base, containing information about the business or all the companies in the same complex.
2. Channel Lettering
Channel letters are a three-dimensional type of business sign. The graphic elements and lettering have individual structures and different illuminations that make up the entire sign. There is no box or other shape, separated backlit lettering that contains the business name or logo.
3. Illuminate Your Name
An illuminated box sign, or light-box sign, is a type of business sign that is lit up with electricity. It uses mechanisms to contain, suspend, and display a sheet of backlit film that bears your company's name, logo, or chosen picture. Light is transmitted through the film to brighten the image, help the colors pop, and adds contrast. This is an excellent way to draw attention to your business, especially during dark hours.
4. Dimensional Letters
Dimensional signs are any signs that use three-dimensional elements. Unlike channel lettering, they don't have to be backlit. They are made from various materials and in any size or shape you would like. They can be cast metal, cut acrylic, formed plastic, flat cut metal, injection-molded plastic, mounted by being stuck to a wall or building, or held up by studs that space them out from the backsplash.
5. Raise It On a Pylon Sign
Another option is a pylon sign which is a type of freestanding outdoor sign. Unlike monument signs, they are raised in the air by one or two sturdy poles for support. They have aluminum or steel frames and boost your company's logo for everyone to see. They can sometimes contain message boards to communicate with potential clients.
6. Out of The Box Signs
Lastly are out of the box signs. Several other types of business signs can make an impact. You can get creative with wall signs, utilizing whole rooms or spaces to advertise your business with cut graphics or wall wraps. Lobby and directional signs can also be mounted with studs, a floating effect, or hung from the ceiling. Vehicle graphics are another out-of-the-box way to advertise and get your name out there!
How Barnett Signs Can Help With All Types of Business Signs
Do you want to design and install a commercial sign for your Texas-based business? Barnett Signs is here to help! We have years of experience in the professional sign industry, and our seasoned staff will help guide you on your journey to designing and installing a sign as unique as your business. A local Texas company serving local and national business signage needs that can install professional signs throughout the state. Visit our website for more information or to contact Barnett Signs today to discuss your sign options and what will work best for your business.
---
---