Dallas Signage Manufacturer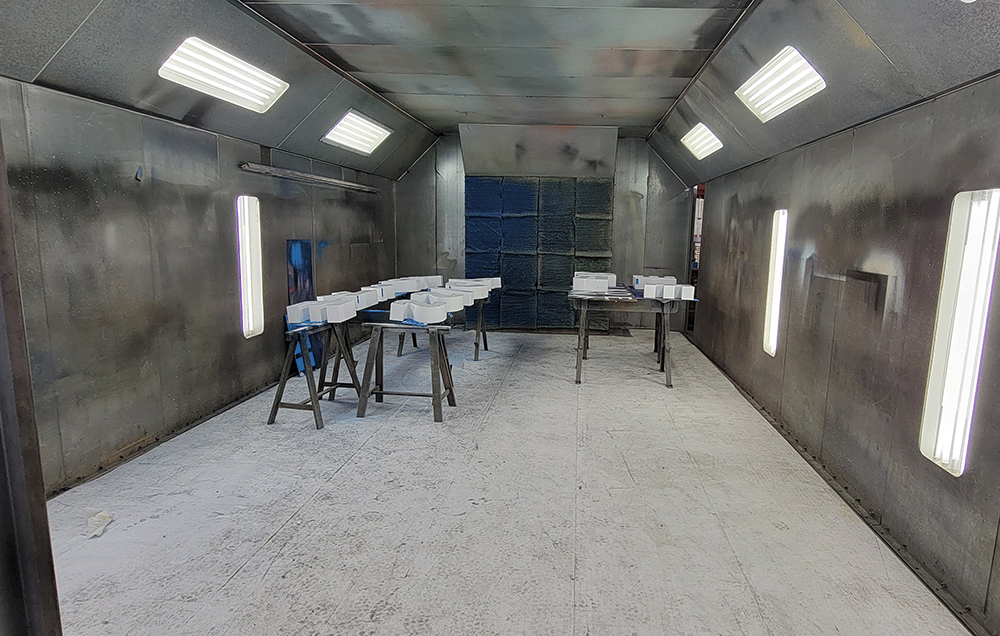 Your signage is one of the first representations of your business that a potential customer interacts with. A well-made, beautifully designed sign can make all of the difference when trying to attract attention, make an excellent first impression, and increase your business. Selecting a signage manufacturer that can assess your needs, space, and budget as well as design, build, and install the perfect sign for your business is essential to your future success.
Who Is Barnett Signs?
Barnett Signs is a well-established signage manufacturer headquartered in Mesquite, Texas. We have been experts in installing signs created by others throughout Texas for many years. However, in the past few years, we have invested heavily in the manufacturing side of our business. We can now boast about our state-of-the-art sign manufacturing equipment and our professional designers and technicians who can put your ideas down on paper and take it through installation.
Our Signage Manufacturing Business
The Barnett Signs in-house manufacturing services are available to design, manufacture, and install your custom sign project. Our extensive experience and cutting-edge manufacturing capabilities have made us a trusted name in the industry. We offer all standard and non-standard cabinet shapes, allowing you to customize your sign based on your space and preferences. We can manufacture a variety of channel letters and custom flat cut-out letters in addition to custom lighting solutions to illuminate each of these selections.
Our Process from Start to Finish
Barnett Signs is a full-service signage manufacturer that can take you from design to installation and maintenance. Here is what our process looks like:
1. Design
At Barnett Signs, we combine your ideas with our experience to make them a reality. Our professional artists help you take your sign from concept to something tangible. We will refine your sign until it is precisely how you envisioned it and turn it into a digital file ready for production!
2. Permitting
Throughout the state of Texas, each city, county, and locality have different signage rules. These legalities can be tricky to navigate – so let us do it for you! Barnett Signs will handle all the permitting before installing your new sign.
3. Fabrication
Barnett Signs has over 50 years of fabrication experience. Additionally, our state-of-the-art manufacturing facility can do steel fabrication for your sign's structural supports. Other companies usually have to outsource and ship these materials, increasing the price or causing delays. We can do it all at Barnett Signs, saving you time, money, and stress!
4. Installation
Whether you want a small sign installed inside your building or a massive sign that requires multiple cranes to get the job done, Barnett Signs has you covered! Our team of pros has the top equipment and licensing to install any sign throughout the state.
5. Maintenance
Our services don't just stop at installation – at Barnett Signs, we can maintain your sign in the future! We can fix your sign if it sustains damage by wind, inclement weather, or general wear and tear. We offer refacing, electrical, and structural maintenance to help keep your sign looking good as new.
Why Choose Barnett Signs as Your Signage Manufacturer
At Barnett Signs, we pride ourselves on our experienced team and top-notch manufacturing facilities. Our business is agile, and our turn-around time is typically shorter than large sign manufacturers. This saves you time and money and lets you get your sign out there promoting your business faster! Browse our work and contact us today to learn more about what we can offer!
---
---