OUR CUSTOM SIGN SERVICES
DESIGN
It starts with design! Let us help you design or develop your vision.
PERMITTING
We can help you navigate city code and permitting processes.
FABRICATION
It's not too big and it's not too difficult. We can build it!
INSTALLATION
Licensed top-tier installation teams capable of any installation scope.
MAINTENANCE
If it's broke, we can fix it! Offering reface, electrical or structural maintenance.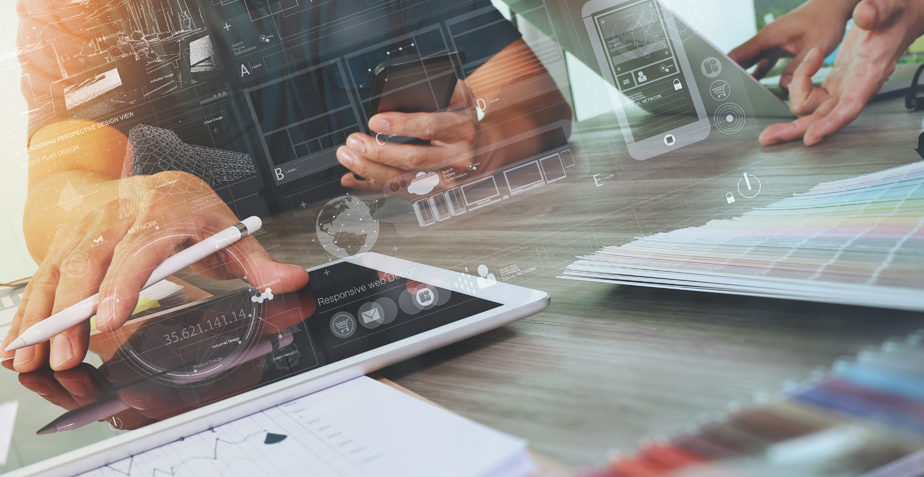 GRAPHIC DESIGN
It starts with an idea, but it takes experience to bring conceptual ideas into reality. As part of our custom sign services, Barnett has a team of professional artists on staff that are capable of helping you take the first steps toward realizing your vision.

After a short consultation, our talented team can take your vision and turn it into something tangible. We will work with you to refine the concept until it's just the way you envisioned it and upon completion, you will have a professionally produced digital file ready for production!
PERMITTING & PROCESS
Navigating the city ordinances and paperwork can be a job in itself. Barnett has more than 50 years of experience working in the Dallas Fort Worth sign industry. That means we have long standing relationships with city officials and we know how to navigate the process.
Each year, our staff secures hundreds of sign permits. We will work with you to help you understand how the city ordinances might effect your project and then apply for sign permits that comply with sign code restrictions.  Knowing a city's specific code requirements enables us to apply for a permit that will be approved, and this keeps the project moving forward.  If you have a hardship, our staff has extensive experience representing Variance cases before P&Z and City Councils. We can be your representative when dealing with the city and you can focus your attention toward the project.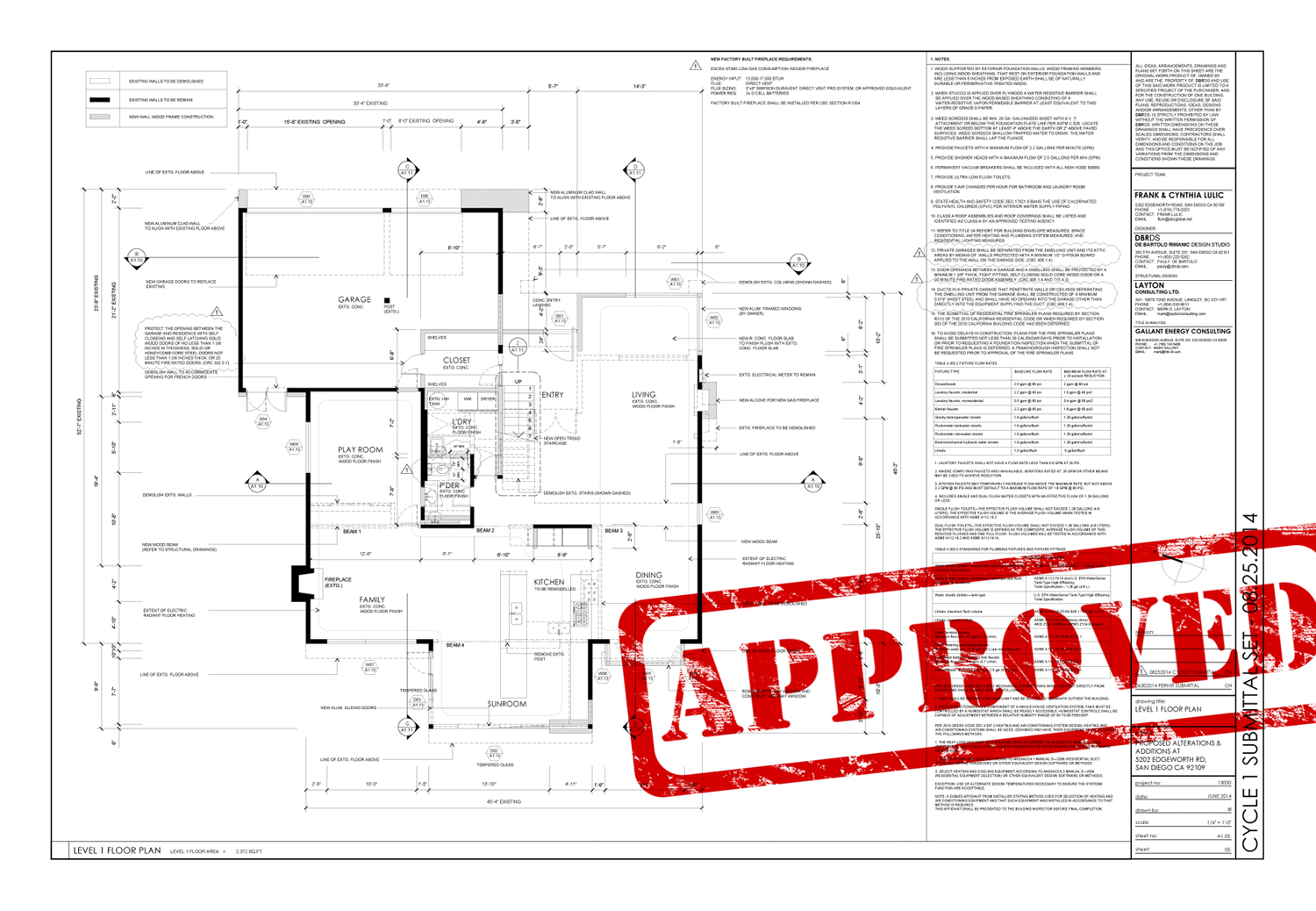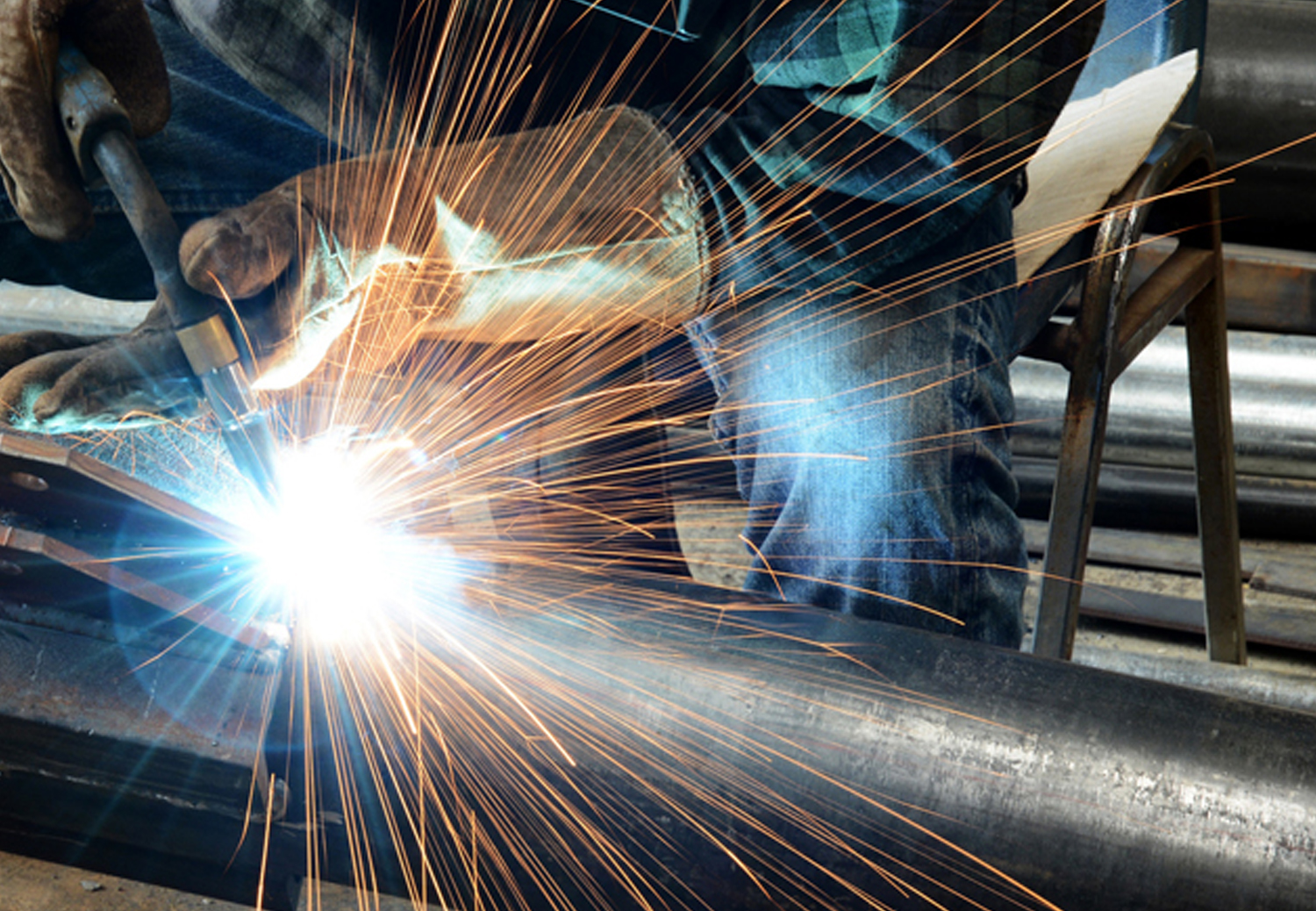 CUSTOM FABRICATION
Many sign companies that offer custom sign services can produce fabricated pieces. However, not all sign companies have more than 50 years of fabrication experience and even fewer can claim to do the steel fabrication for the structural supports. Barnett Signs has the ability to perform heavy steel fabrication here at our own facilities in addition to building the aluminum sign cabinets.
Because many sign projects require structural steel components that must be custom made, these parts are usually produced off-site and shipped in. Barnett Signs has the machinery and the in-house facilities to produce these special components cheaper and faster than our competitors. Whatever the component, we'll make it here saving you time, headaches and money.
INSTALLATION
Sign installations can range from small interior jobs, to projects requiring multiple cranes.  Our teams of installation professionals have the experience to get the job done, taking pride in their work to achieve the highest standards of quality and service.
Barnett runs one of the best installation programs in the state of Texas. To support our install team, we have invested in a fleet of well maintained installation equipment, including cranes, drilling equipment, and personnel lifts.  All Barnett Signs installation technicians are licensed with the State of Texas to install electrical signs.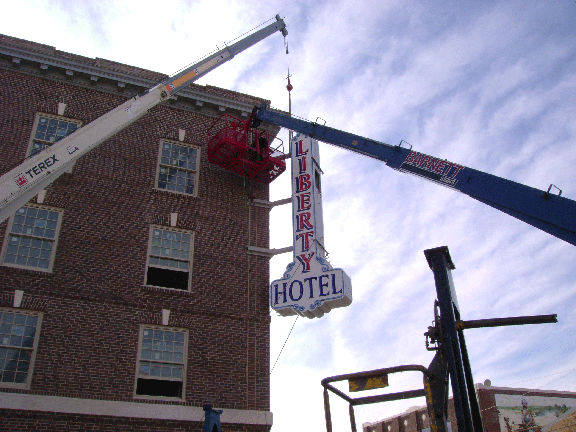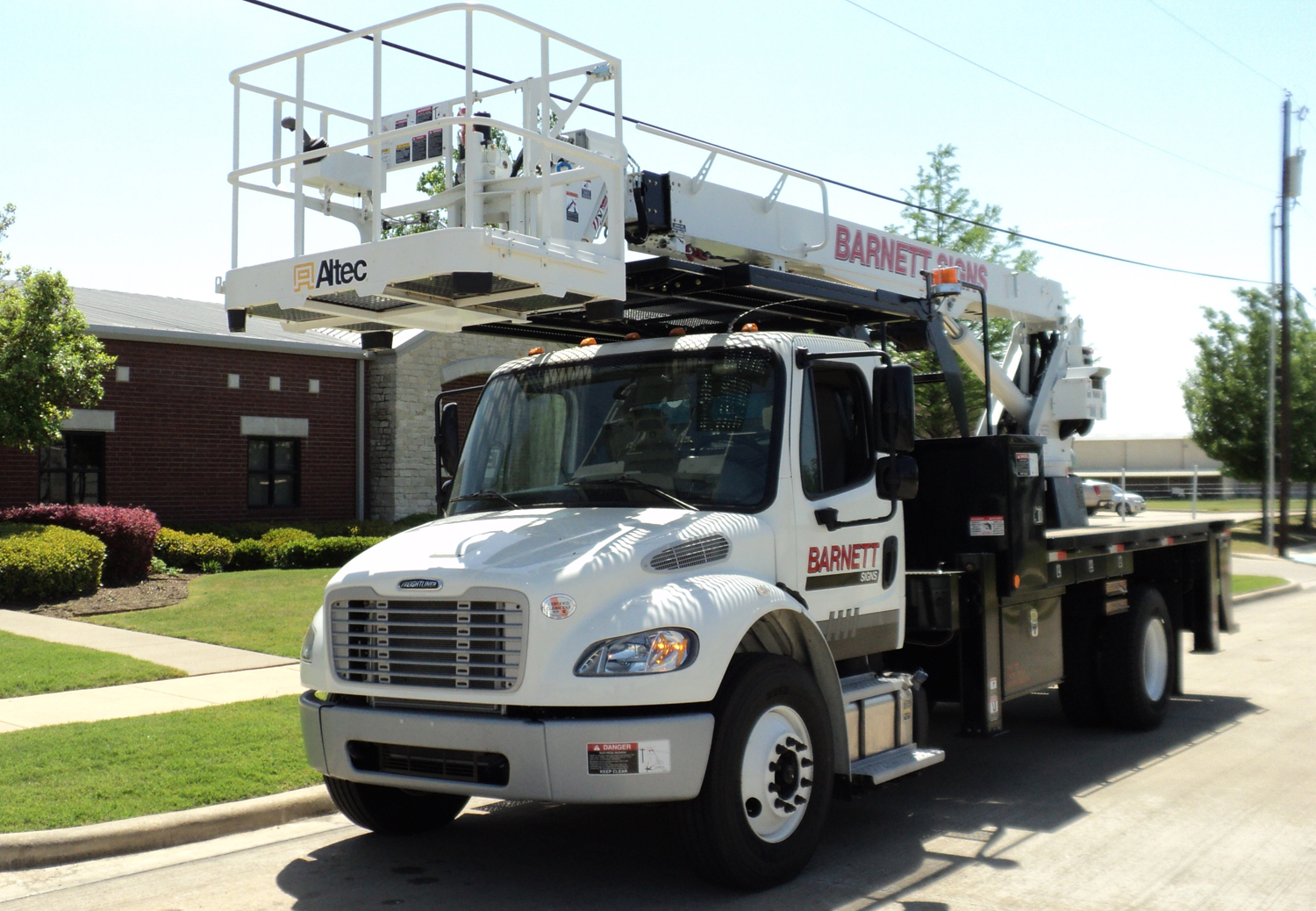 MAINTENANCE
The Barnett Signs team has extensive knowledge and experience with repairing all types of signs.  If your sign has a lighting failure or has sustained some type of damage, we have the know-how to get it fixed. As one of our custom sign services offerings, we repair sign types including LED message centers, automated gas price signs, neon, HID illuminated signs, and fluorescent illuminated signs to name a few.
MANUFACTURING
Barnett's in-house manufacturing services are available if you need a custom sign for your project.  We offer all standard and non-standard cabinet shapes as well as any variety of channel letters and custom flat cut-out letters, custom lighting solutions. Barnett's manufacturing turn-around time is typically shorter than large sign manufacturers. This saves you time and money.  Call today to lean more about what we can offer.