Your Local Sign Installation Company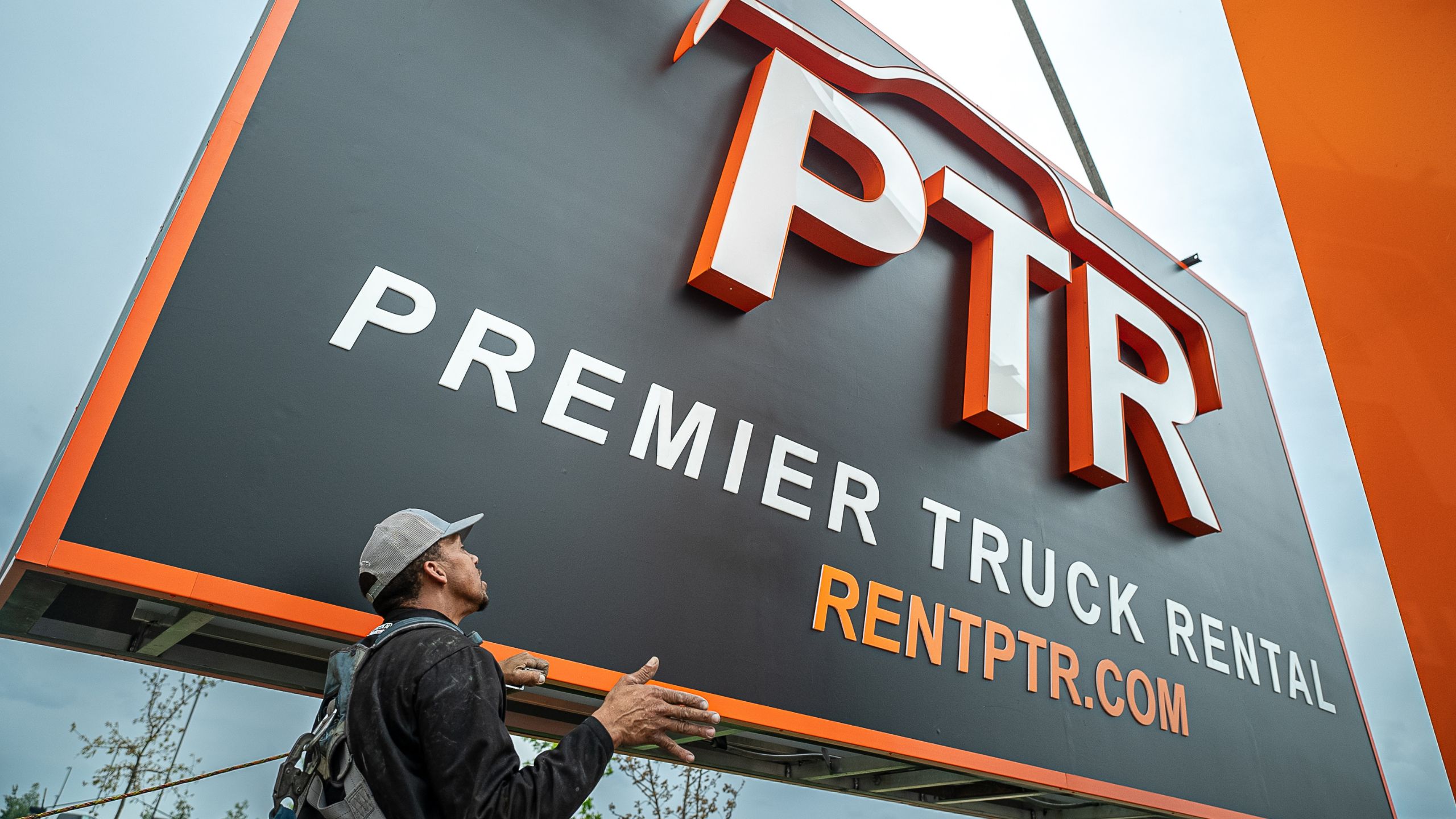 Investing in signage is crucial for any Texas business owner or organization. Your signage increases brand visibility and attracts customers – it is the first thing a potential customer notices about your company! Due to their essential nature, designing and fabricating the perfect sign ensures your brand makes the desired impact. That's where hiring a reliable sign installation company is critical! Whether you're in Dallas, Houston, or any other city or county of the state, partnering with a local Texas sign installation company can be a game-changer for your signage needs.
Do You Need a Sign Installation Company in Texas?
If you're an out-of-state sign company, Barnett Signs has your back in Texas! Barnett Signs is a local Texas company with decades of experience designing, manufacturing, installing, and maintaining signs around Dallas and throughout the state. We can create signs from top to tail and service other sign companies from across the US to handle their Texas installation needs. Hiring a local sign installation company such as Barnett Signs can be beneficial as we have regional expertise and knowledge of local laws, regulations, and resources to troubleshoot problems.
What a Local Sign Company Can Provide
If you are a national company looking to expand your brand and presence into Texas, or a local Texas business, hiring a local sign installation company can be incredibly beneficial. Here are a few reasons why a local company is a top choice to meet your turnkey sign design, manufacturing, and installation needs throughout the state!
1. Local Knowledge and Expertise
Hiring a local company means they have expertise in your area's specific requirements, regulations, and market trends. Barnett Signs can offer valuable insights on sign types, placement, and designs that align with the preferences and expectations of your chosen Texas market. This experience can be invaluable for out-of-state sign installation companies who want a local perspective.
2. On the Spot Troubleshooting
A resident installer not only has knowledge of the area, but they have resources and experience in creating customized solutions for any problems that arise. Whether you run into placement issues, regulatory issues, machinery snafus, or other concerns, a local company will have likely dealt with a similar case in the area. They know the right people to call and avenues to pursue an efficient and effective fix to any problem.
3. Efficient Installations Every Time
If you have a beautiful new sign designed and manufactured, you want to get it up as quickly as possible to get your branding and name out there. A local sign company understands the importance of efficiency. Their team can respond rapidly to signage needs and have the machinery and workforce to quickly install any sign and minimize disruption to your business.
4. Compliance with Regulations
Navigating regulations and permitting can be a complex task. In the signage industry, you must comply with state and local regulations, signage guidelines, zoning laws, and size limitations. In the big state of Texas, not all counties or cities have the same restrictions or allowances on signage. An expert sign installation company such as Barnett Signs is well-versed in local regulations and the permitting process. A professional company can handle this on behalf of your business or on behalf of another out-of-state sign company. Hiring a local company also ensures you avoid potential legal issues, fines, or the expensive process of redoing signage altogether.
5. Easy Repair and Maintenance
Signs are a significant investment for any business. Subsequently, you want to ensure they are maintained over time and repaired promptly. Barnett Signs offers comprehensive services beyond installation, including routine inspections and repairs to keep your signs in optimal condition. You won't want to call an out-of-state company to replace a light bulb or fix a damaged panel! Ready to give your sign the best shot to benefit your business? Give us a call today to learn more and to schedule a consultation. We look forward to serving you.
---
---