Commercial Sign Manufacturer – A Walk Through Our Process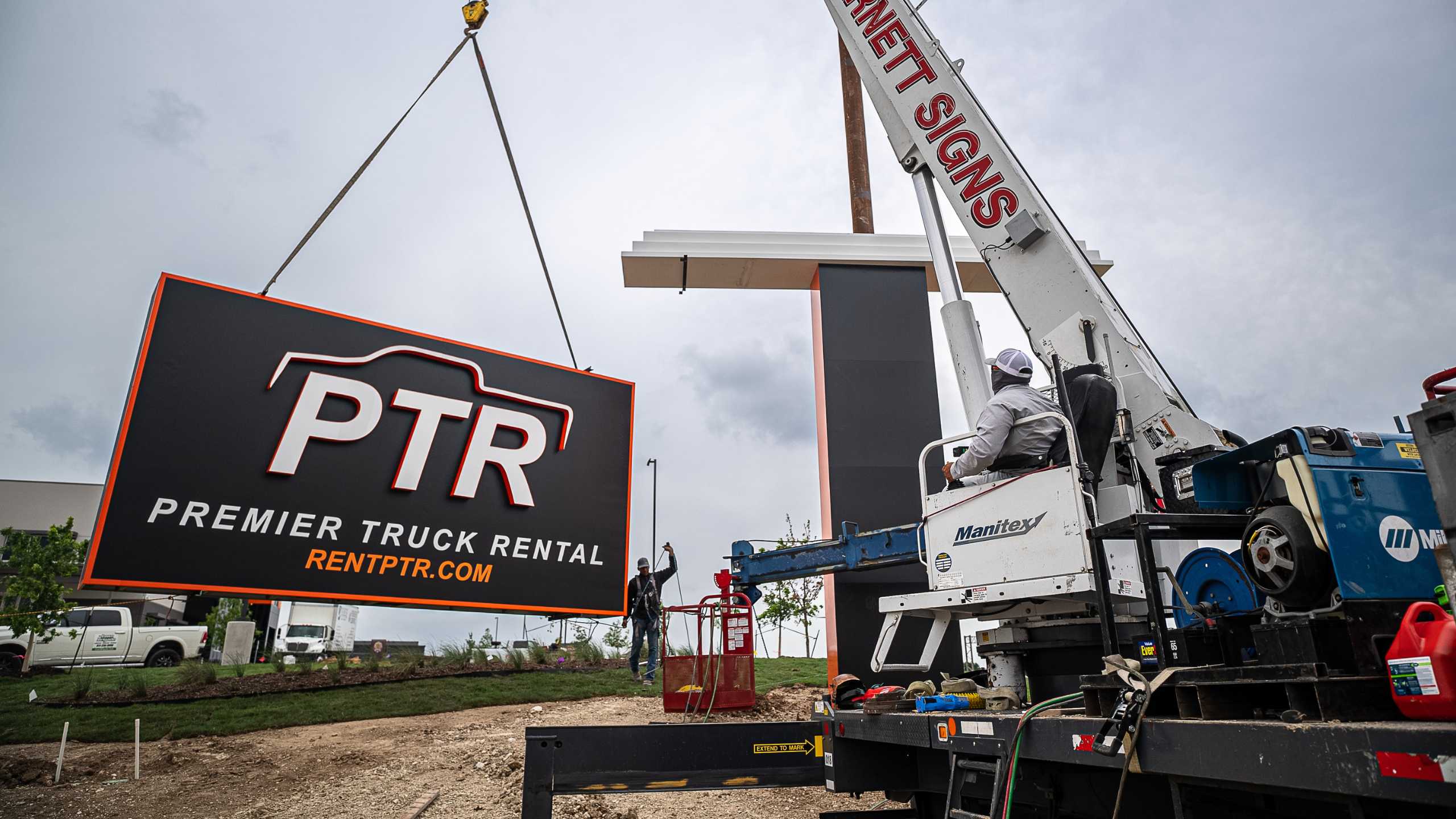 If you're looking for a professional commercial sign manufacturer in Texas, look no further than Barnett Signs! Whether you need a local Texas sign installer or a custom-designed sign, Barnett Signs has your back. Our team of experts has the tools and experience to create any sign you are looking for – pole signs, monument signs, building or safety signage, digital signs, channel or dimensional lettering – you name it, we can make it! Read on to learn more about our commercial sign manufacturing process from start to finish.
Commercial Sign Manufacturing for Premier Truck Rental Project
Recently, we completed a bespoke pole sign project from Premier Truck Rental. Here's a look into the project to help understand what working with Barnett Signs is like for your commercial sign needs!
1. Design
The first step of any custom project is design. To start, our professional artists begin with a short consultation to collaborate on the client's vision, existing logos and branding, and what they want their sign to communicate. Then, our professionals take this vision and turn it into something tangible. For Premier Truck Rental, we incorporated their colors and original logo into a sleek, multidimensional pole sign that can be seen from afar. Additionally, we included their website for customers to access their resources quickly.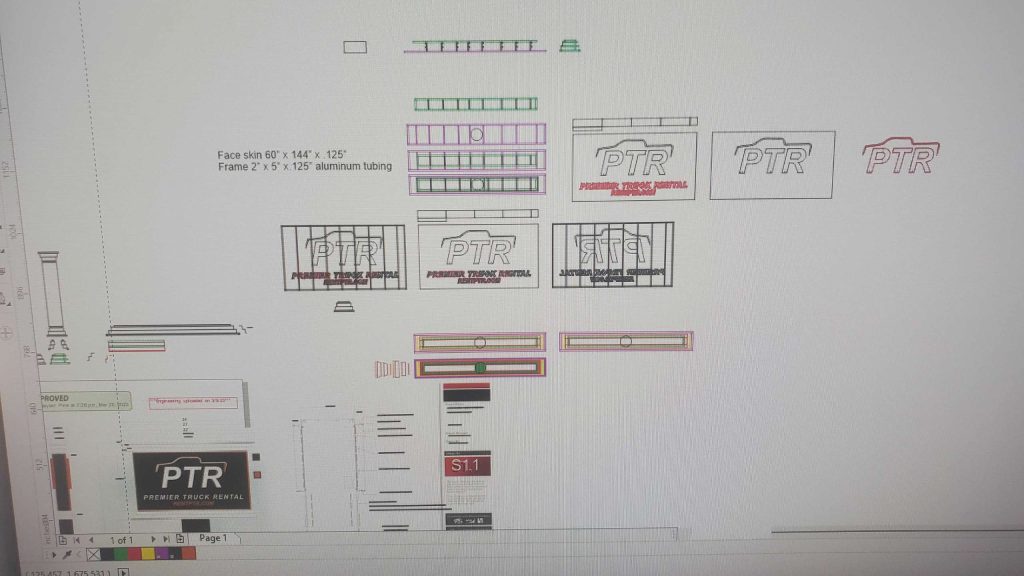 2. Manufacturing
After the design phase, the work of our commercial sign manufacturer team comes in. We begin by constructing the base and structure of your unit, using the optimal materials for each type of sign. While our welding team manufactures the structure, we also have detail-oriented experts cutting, assembling, and painting the more intricate elements. The dimensional lettering and custom-shaped truck outline on the Premier Truck Rental sign were cut, assembled, and painted by hand with care to have perfect proportions. We also installed the interior sign lights during this phase.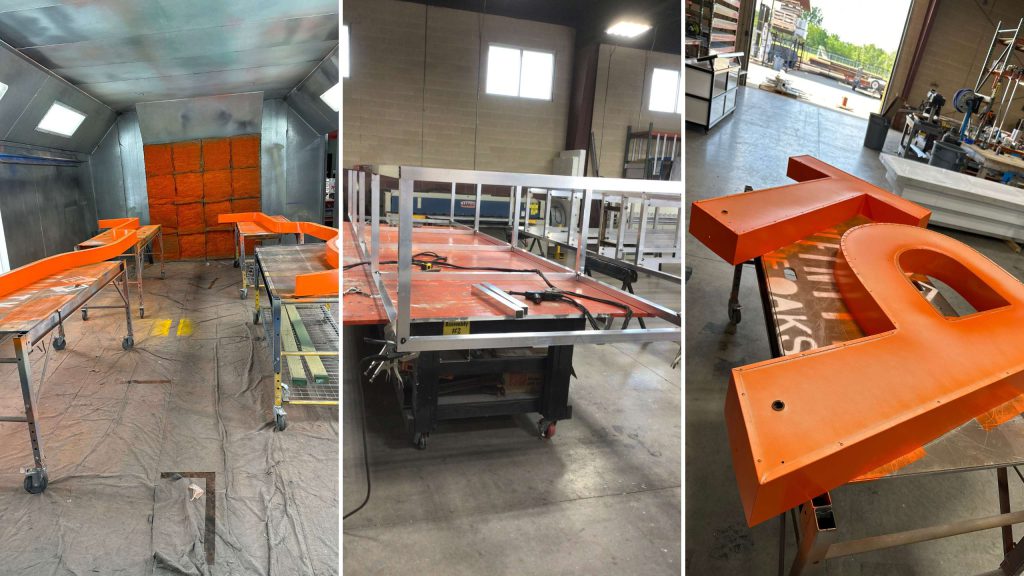 3. Installation
Installation is one of the most exciting steps – you can see your project come to life! Our team of installation professionals has well-maintained equipment, including cranes, drilling equipment, and personnel lifts. We used our arsenal of heavy-duty machinery for the Premier Truck Rental project and dug a foundation into the ground for the pole. Next, we secured it with concrete and assembled the custom-designed base around the pole to blend seamlessly with the sign's aesthetic. Finally, we make final adjustments and use a crane to affix the finished sign to the top of the base!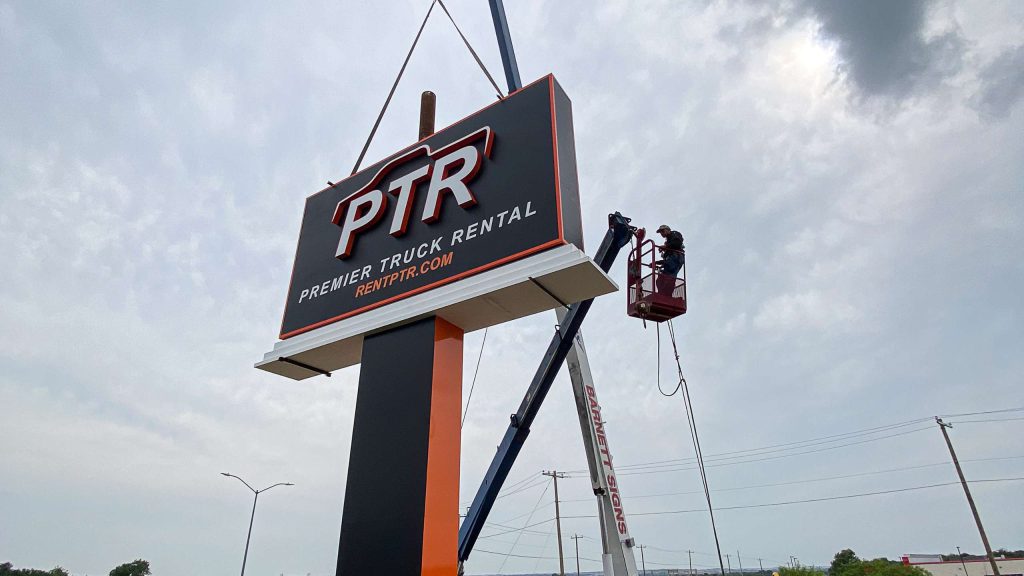 4. Clean-Up and Maintenance
Although the sign installation is complete, the final picture isn't perfect with scrap material lying around. Our team takes special care to clean up any tools and dispose of any leftover material properly. Should your sign need maintenance down the road, our team can repair weather damage, change light bulbs and make repairs to preserve your sign for years to come.
How Barnett Signs Can Help
Are you looking for a Texas-based commercial sign manufacturer or sign installer? Barnett Signs is here to answer any needs. Contact us today for a consultation to start your journey toward custom signage!
---
---