Barnett Signs – A Leading Choice Among DFW Sign Companies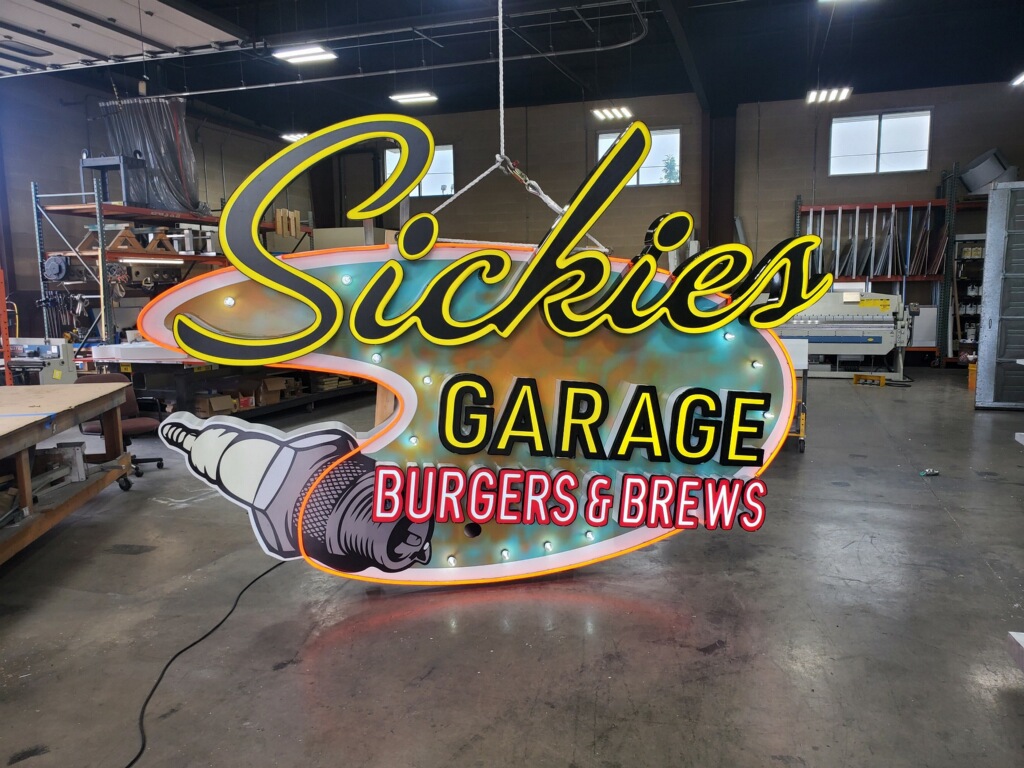 In the bustling business landscape of the Dallas-Fort Worth (DFW) area, effective signage plays a pivotal role in attracting customers, establishing brand identity, and leaving a lasting impression on clients and passersby. Whether you're a sign company searching for reliable installers in Texas or a business seeking a one-stop shop for a turnkey sign designer, manufacturer, and installer, Barnett Signs is the premier choice among DFW sign companies. Read on to explore Barnett Sign's services, our expertise, what sets us apart from other DFW sign companies, and how we can cater to your needs in the Lone Star State.
Barnett Signs – Your DFW Signage Partner
Experience and local knowledge are invaluable assets in the signage industry. Barnett Signs boasts an extensive history in the DFW area. We understand that DFW businesses require signage that not only reflects their brand but also resonates with the local community. At Barnett Signs, we are committed to creating impactful solutions that cater to the nuances of the DFW market through our tailor-made designs and signage that will help your business stand out amongst others in the area. 
Comprehensive Signage Solutions
One of Barnett Signs' standout features is our comprehensive range of services. From initial design concepts to fabrication, expert installation, and ongoing maintenance, we cover every aspect of the signage process from top to tail. Our services cover a variety of signage needs, from eye-catching storefront signs that cater to pedestrians and potential customers driving by to attention-grabbing large-scale outdoor displays or pole signs that can be seen from hundreds of yards away. At Barnett Signs, we have the expertise and resources to turn your vision into a reality. Our versatility as a DFW sign company means we can handle projects of any scale while continuing to provide consistent quality and professionalism.
Expertise and Innovation – DFW Sign Companies
Undoubtedly, our professional team's passion for sign design and manufacturing is at the heart of our success. Our skilled experts use their 50-plus years of experience to deliver the optimal products time after time. Barnett Signs' commitment to staying at the forefront of industry innovation sets us apart from other DFW sign companies. Coupled with cutting-edge technology, state-of-the-art facilities, first-rate materials, and equipment, we ensure high-quality and visually appealing results for every client.
Local Advantage
While understanding the local culture and preferences is essential in creating signage that genuinely connects with the DFW community. Barnett Signs taps into years of experience and our deep connections within the region. We are well-versed in the city requirements, ensuring your signage complies with regulations while making a meaningful impact. This local advantage sets Barnett Signs apart and makes us a trusted partner among other DFW sign companies.
Customer-Centric Approach
At Barnett Signs, we take pride in our customer-centric approach. Attention to detail, refined processes and procedures, and decades of experience ensure every project executes precisely and carefully. Our family-run business prioritizes building strong relationships with our clients and becoming your dedicated partner to achieve your branding and marketing goals. Our dedicated team collaborates closely with each client to ensure our services meet and exceed your specific needs.
How Barnett Signs Can Help – DFW Sign Companies
In conclusion, we commit to quality, expertise, and understanding the local culture and market. We strive to serve the unique needs of the DFW area, as a leader amongst DFW sign companies and an ideal partner for local businesses and signage solutions in Texas. So, look no further if you're ready to elevate your business with impactful signage. Explore our portfolio on our website, and contact us for inquiries and consultations regarding your signage needs. Trust us to transform your vision into striking signage that leaves a lasting impression in the DFW area! Contact us today at 972-681-8800.
---
---