Mastering Excellence: Barnett Signs – Your Trusted Commercial Sign Installers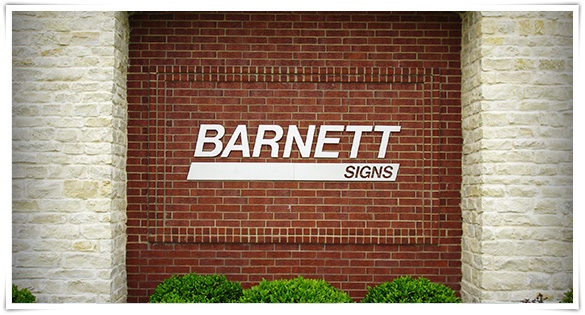 The story of Barnett Signs begins in 1971 in bustling Dallas, Texas. Founded by Nolan Barnett, an Air Force veteran operating out of his garage, the company initially focused on fabricating and installing signs for local businesses in the Dallas area. The new commercial sign installers, recognized for their professionalism and efficiency, rapidly expanded by involving more family members. They also attracted prominent clients such as Goodyear, 7-Eleven, Dualite, and Diamond Shamrock.
How Barnett Signs Became Premier Commercial Sign Installers
Barnett Sign's expertise and early success as a commercial sign installer are due to the expertise in logistics in the delivery and installation of all types of signs. Our installation expertise has fueled substantial growth, enabling us to adeptly manage complex and large-scale installations. We proudly extend our sign installation services across the entire Lone Star State.
Our success in installation and logistics has allowed the company to invest in equipment and establish facilities to become synonymous with quality and customer satisfaction. Over the years, we have continued to expand our operations, upgrade our technology, and develop new offerings, such as design and manufacturing.
Our Commercial Sign Installation Services
At Barnett Signs, our roots are in sign installation. Our team excels at the logistics, delivery, and installation of various commercial signage and ensures your signage meets and exceeds expectations. However, the cornerstone to our success, making all of this possible, is our unwavering commitment to precision and attention to detail. Whether it's single-location installations or multi-location, state-wide projects, Barnett Signs possesses the experience and resources to handle them all.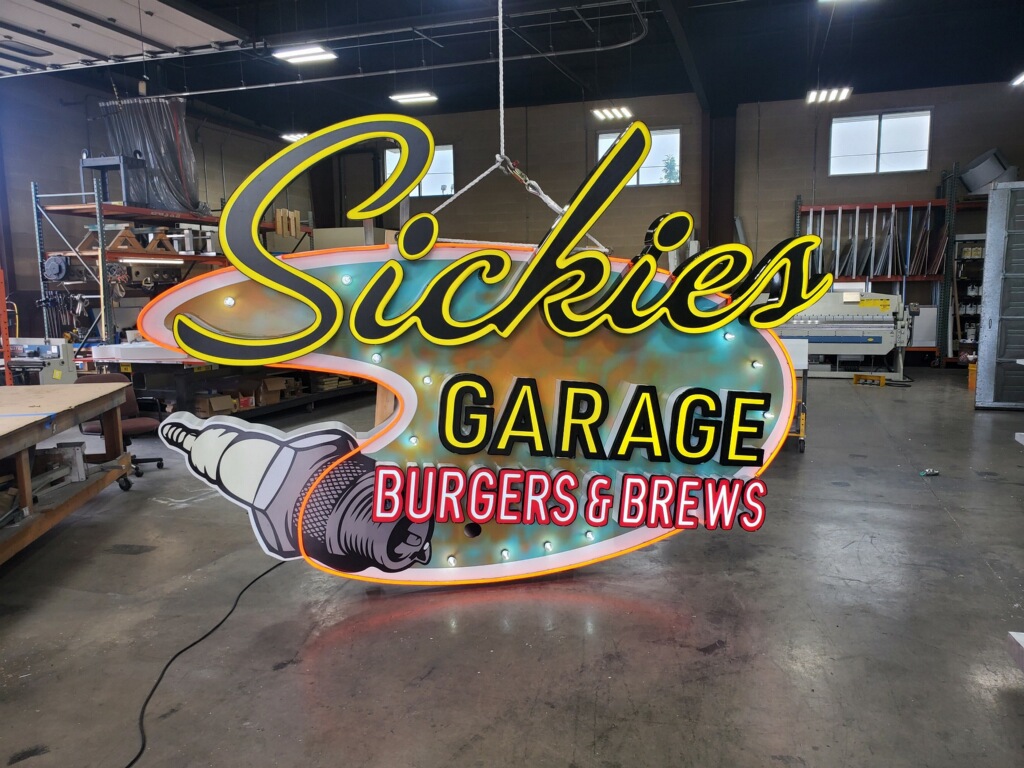 What Can Barnett Signs Do For You?
At Barnett Signs, we understand that your signage is more than just a display. It reflects your brand and, often, a customer's first interaction with your company. A beautifully designed, manufactured, and installed sign is crucial in attracting customers. As trusted commercial sign installers, we can offer your business:
1. Turnkey Sign Design, Manufacturing, and Installation
Whether you are seeking an end-to-end signage solution or a sign company seeking a reliable sign installer in Texas, Barnett Signs is your one-stop destination. Our experienced team can conceptualize any design, craft, manufacture your vision, and install any sign you'd like. Certainly, we ensure our clients experience a seamless and hassle-free process throughout each of our service offerings.
2. Expertise in Large-Scale Projects and State-Wide Installations
Additionally, our experience in multi-location and large-scale projects sets us apart from other Texas commercial sign installers. At Barnett Signs, we can handle extensive installations with precision, ensuring consistency across all locations throughout the state.
3. Legacy of Trust and Customer Satisfaction
With over 50 years in the industry, Barnett Signs has built lasting relationships with our clients, regulatory authorities, and businesses across the state. Therefore, our legacy of trust and commitment to customer satisfaction continues to drive our positive growth and carry our business into a new generation.
In the dynamic landscape of commercial signage, Barnett Signs stands out among Texas sign installers. From our humble beginnings in a garage to our state-of-the-art manufacturing facility, we have come a long way. To conclude, our key to success is remaining grounded in the roots of our expertise, specializing in the logistics, delivery, and installation of commercial signs. Contact us today to start your journey toward Texas's best commercial signage and installation!
---
---