The Best Sign Manufacturing Company in Texas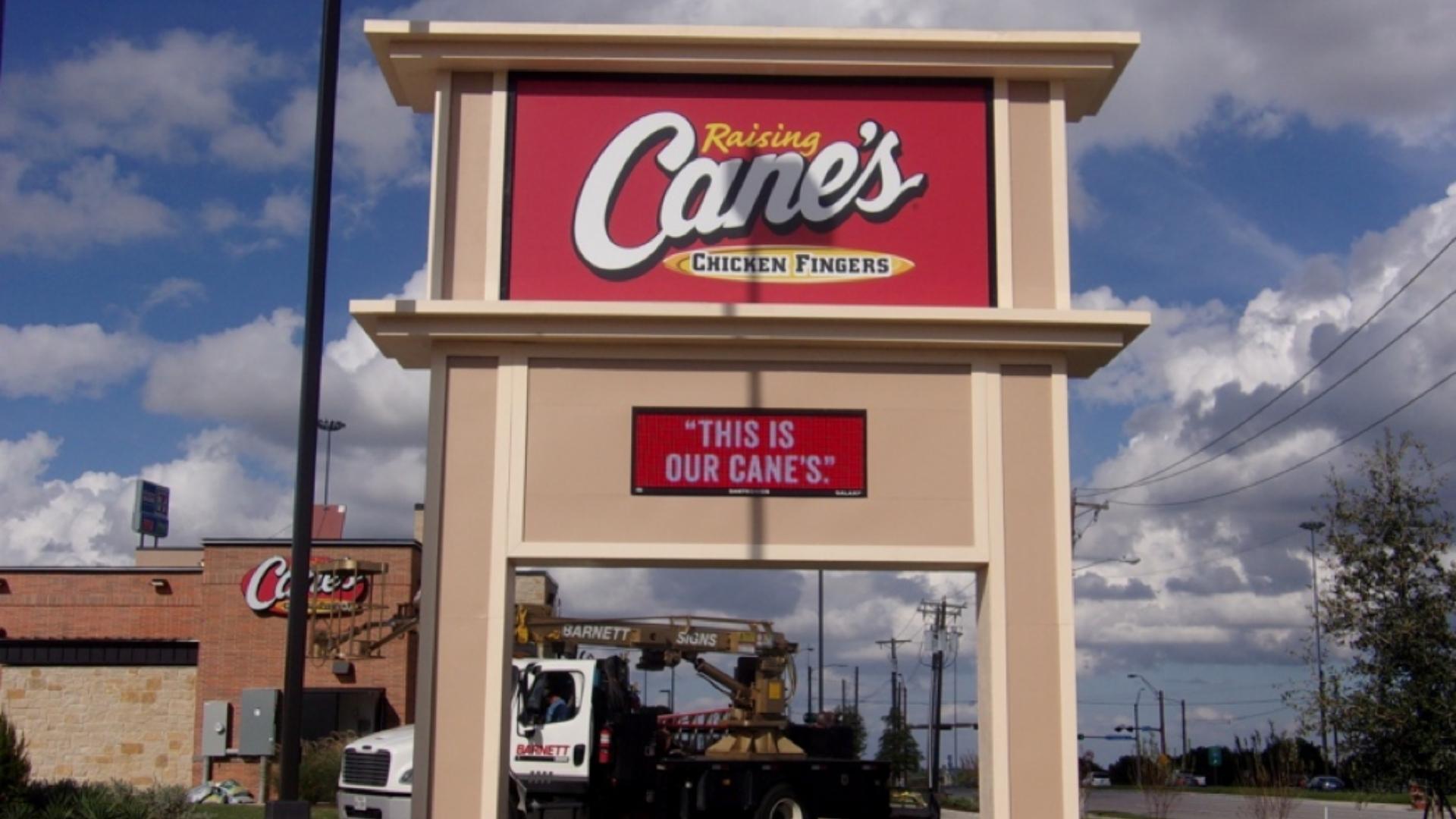 Barnett Signs is the best sign manufacturing company in Texas. Our top-of-the-line services, incredible facility, and long-standing relationships have made us the go-to company for signage manufacturing, installation, and maintenance across the state.
Our Lone Star Roots
As a family-owned and operated company since 1971, we have deep roots in Texas, especially in Dallas-Fort Worth. Our founder, Nolan R. Barnett, started this company out of his garage in Sherman, Texas. From the beginning, we were a company built on relationships. We approach every client with the southern hospitality and Texas-sized welcome they deserve.
Our long-standing relationships and success over the years allowed us to expand to our large, state-of-the-art facility in Mesquite, Texas in 2003. Our facility expansion came with growth in other areas as well. We now service the entire state of Texas and companies nationwide for their Texas regions.
Sign Manufacturing Company Services
At Barnett Signs, our goal is to help you achieve success while saving you time, money, and headaches. Our manufacturing process is one of the best in the industry and is broken down into three steps:
Design
Starting with a consultation, our designers will work with you to bring your ideas to life. We refine the concepts until they are exactly to your specifications and finish the design phase with digital files ready for production!
Permitting
We can help you understand city ordinances and secure permits for your signage to ensure that a fabricated sign meets all side code restrictions before installation.
Fabrication
This is the last step of our manufacturing process. Our in-house facility allows us to manufacture anything from sign facings to the custom structural steel components needed for a successful installation. Thanks to our expert fabricators, we will create every piece of your sign without losing time or money on shipping in parts. Here are a few examples of the types of signage we can fabricate to brand your business.
Large Freeway Pylon Signs
Monument Signage
Building Signage
Interior Signage
Directional Signage
For our customers that are large manufacturers, we're here to help.  If your production plant has overflow or tight deadlines, send the project our way.  For those customers already using our installation service, save your freight cost by having us make the sign.
**Licensed MET facility.  Products are made to UL specifications.**
Contact Barnett Signs
We are proud to serve each of our clients as their preferred sign manufacturing company. Our experienced teams are ready to help you bring your branding to life. Please contact us today online or call us at 972-681-8800 to get started on your next project.
---
---